Nationwide Projector Rentals
Projector Rentals By Category
We always have the latest in projector technology. Whether its LCD, DLP, LED, 4K, short throw, long throw, high lumens, low lumens, or anything in between, we can provide it.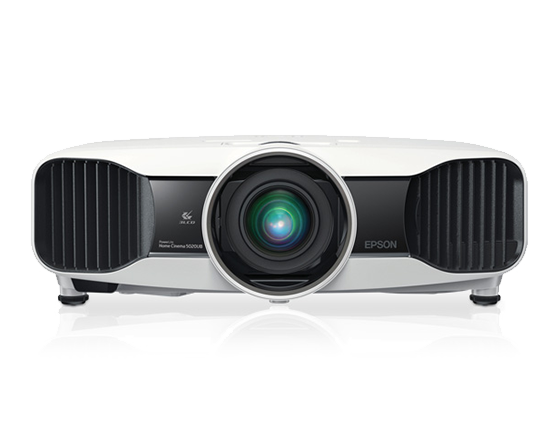 Standard projectors are the bread and butter of business meetings and classroom training. Ranging from 2,000 to 3,000 lumens, these projectors are the most commonly rented for a wide variety of events.
Get A Quote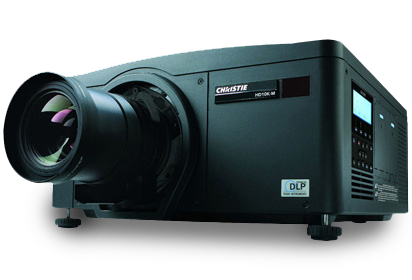 Large venue projector rentals are typically used for events in places like auditoriums, theaters and churches. With 5,000 or more lumens, they are designed for projecting large images for big audiences. These kinds of projectors might be used for trade shows, concerts or movie screenings.
Get A Quote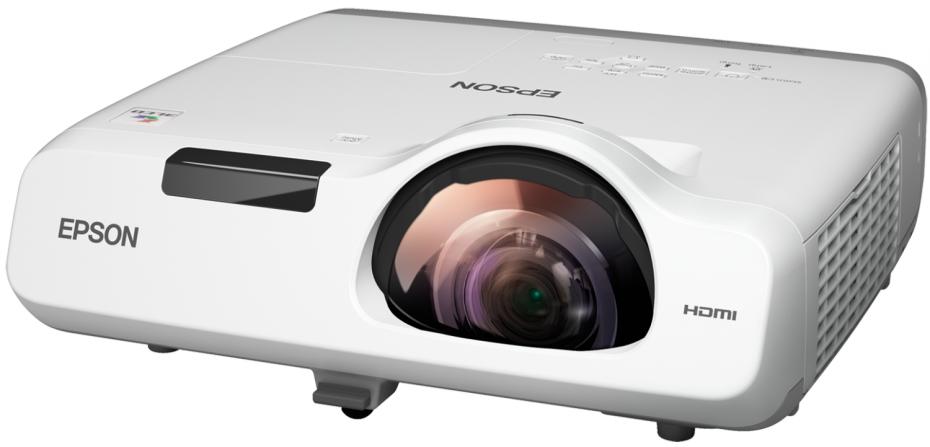 Short throw projector rentals are great for presentations taking place in tighter quarters. The required distance between the screen and the projector is minimal which also removes the worry of shadows obstructing the image or light shining in the presenter's eyes.
Get A Quote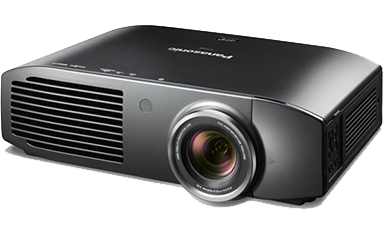 High definition projector rentals produce a higher resolution image which is important for some graphical presentations where the resulting image needs to be clear, crisp and in high definition.
Get A Quote
When you have extreme limits on the amount of space you can use, rear projection projector rentals make for reliable alternatives to short throw projectors. The display is projected onto the back of the screen. As with short throw projectors, rear projection projectors eliminate presenter shadows as well as the light shining in their eyes.
Get A Quote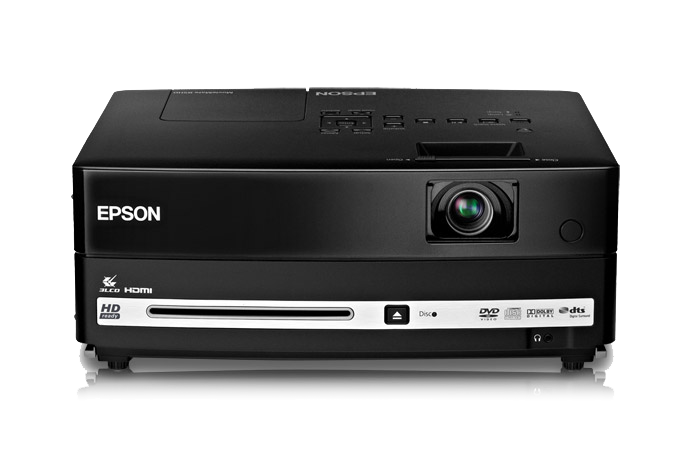 DVD projector rentals are the perfect all-in-one combination of technology. They have a built-in DVD player and built-in speakers to form the perfect projector for home theaters, movie nights and DVD-based presentations.
Get A Quote
How Does It Work?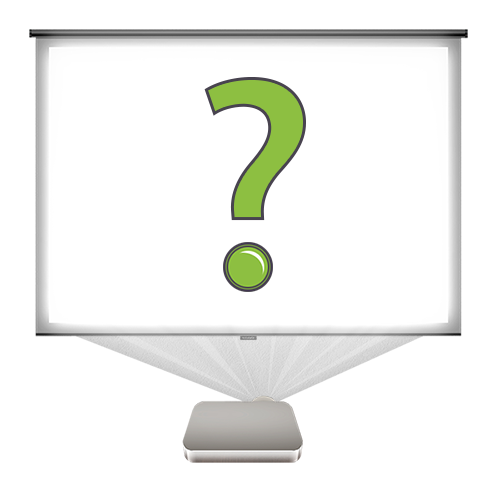 The first step to getting a projector rental is contacting us. Call, text, chat live, email or fill out a quote online. Let us know a little bit about your situation and projector rental requirements, we will send you a detailed quote. After reviewing the quote, sign and return to book your rental.

Delivery & Shipment

Once your projector rental has been inspected to meet quality standards, it will be shipped or delivered to your required destination.

Enjoy & Return

Enjoy your event and your projector rental. Once your rental term has come to the end and your project or event is complete, simply return via a pickup by a technician or shipment via a FedEx / UPS service using a preprinted return label.
Projector Rentals By Application
Business Projector Rentals - Events & Presentations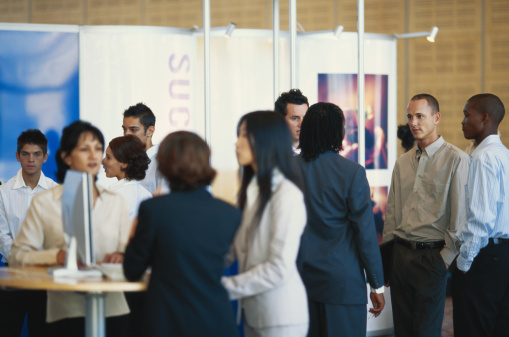 Corporate events like conventions, conferences, and trade shows have becomes exteremely resourceful for business professionals and companies a like. They can be used for workshops, keynote speakers, presentations and breakout rooms. Or use one to gain the competitive advantage when presenting your products or services at your next trade show.
Get A Quote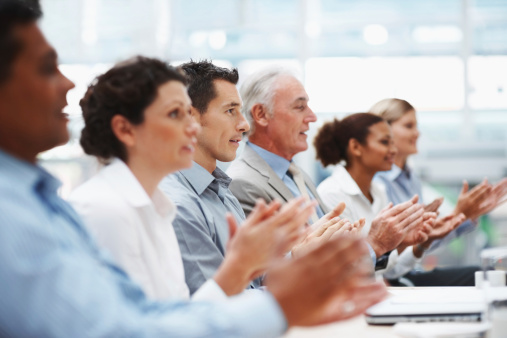 Large venue projector rentals are typically used for large conferences. Events like product launches, and demos and other large presentations with keynote speakers. These events require powerful projector rentals that are designed for projecting large images for big audiences.
Get A Quote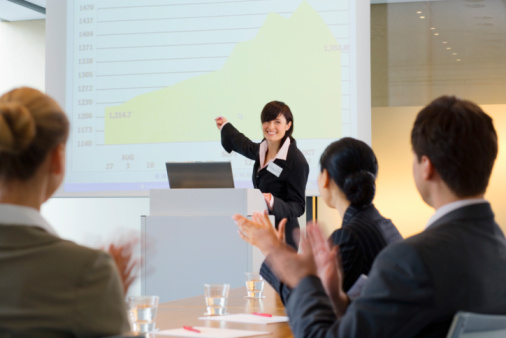 Microsoft PowerPoint is the most commonly used programs for creating presentations of all kinds. These types of projectors are great for making quality business reports and presentations, or giving a lecture on any topic. PowerPoint projectors are also great for classroom training, tradeshows, and conferences.
Get A Quote
Our projectors are are specialized to accommodate any type of business meeting and any type of meeting venue. Whether your meeting is just to go over a few documents or is a full-blown presentation, our projectors will be able to engage your coworkers with rich and bright colors as well as crisp and striking text. Share images, documents, flowcharts, and video quickly and effectively.
Get A Quote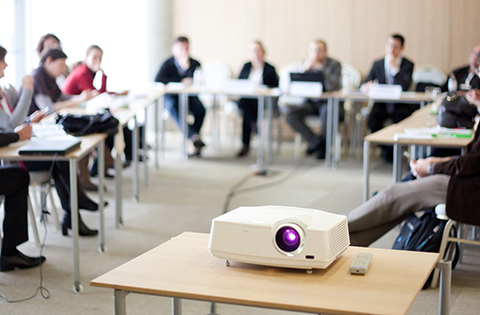 Whether its for new employee company training or for continuing education hours, a Training Class Projector Rental can be a great tool. By being able to display images, documents, flowcharts, and video, your presentation will stand out. Projector rentals make for extremely effective training. You will be able to engage your audience and they will be able to better understand the material.
Get A Quote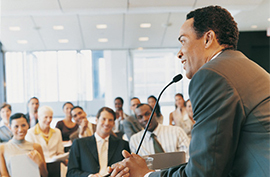 Most large conventions and conferences typically have several presentations going on at any given time. Most of these take place in breakout rooms where attendees pick and choose which presentations to attend. When planning events of this size, it can be very useful to rent several projectors to put in each breakout room.
Get A Quote
Get A Quote Online
Our agents are fast! Get an online quote today and start booking your projector rental.
Projector Rentals By Application
Personal Projector Rentals - Entertainment & Recreational Use