High Definition (1080p) Projector Rentals
High Definition Projector Rental
Subject to availability. Dont forget, we rent projector screens too! Get a fast quote for an
High Definition Projector and Screen Rental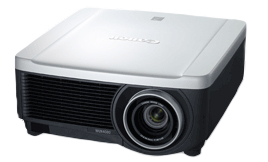 Why Rent A High-Definition Projector?
Projectors are now following the latest trends of high definition media and many HD projectors are now available to the consumer at prices previously unheard of. high definition projectors feature a resolution of 1920x1080 and all bring with it full high definition 1080p meaning they will look amazing when compared to a standard 800x600 SVGA projector.
To get the best out of your HD projector rental, combine it with an HD input such as a Blu-Ray player, HD TV, or other high definition technology. This will give you quality projection that looks great!
BRAVIA SXRD 1080P Home Cinema Front Projector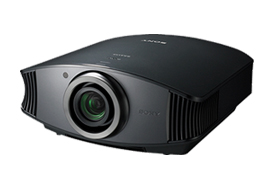 VPL-VW60 features:
Full HD 1080p, 35,000:1 contrast ratio (with Advanced Iris), BRAVIA Engine, SXRD chip, 12-bit Panel Drive Full Digital Chassis, ARC-F Lens, Real Color Processing, Anamorphic Zoom mode, 200W Ultra High Pressure Lamp, 1080/24p input capable
The VPL-VW60 utilizes SXRD display technology to meet the demands of high definition image processing. This projector displays in the high definition resolution of 1920 x 1080p with smooth images, minimal artifacts and screen door effects, a 2.5ms response time and high contrast ratio to create a truly memorable cinematic experience.
To leave a comment on 1080P projectors see our projector blog and the High Definition 1080p Projector blog post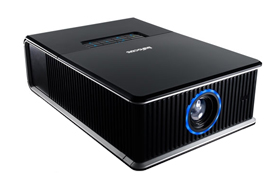 HIGH DEFINITION PROJECTOR FAST FACTS:
- 1080p projectors work at a resolution of 1920x1080
- The "p" in 1080p stands for progressive scanning; Progressive scanning is the latest in technologies for displaying or transmitting moving images. With 1080p projectors each line of the picture is drawn in sequence resulting in a superior picture. This is also called de-interlacing.
- The single most important factor to look for when considering a 1080p is the projectors de-interlacing performance. Although all 1080p projectors operate in a de-interlaced mode not all projectors perform this magic equally. Those that do it well will exhibit less blurring on fast motion shots, fewer artifacts, a good example of this can be found on the
Wikipedia Page for Progressive Scanning.
- HD projectors look best when matched with a HD input such as a Blu-Ray player or other high definition content.
- 1080p Projectors are popular choices for home theatre projects.

- 1080p Projectors for the best in high definition presentations!

- High definition projectors run at a resolution equal to the best HD TV technology.
High Definition Projector News and Information:
When looking for a
1080p high definition projector rental
, there are many various performance features and characteristics you should consider.
The first and most important aspect of a projector that everyone will notice the instant you power it up is the sharpness and clarity of high definition images. It will be hard to compare image quality unless the source is 1080p from HD DVD, Blu-ray or equivalent, otherwise, all HD projectors will look the same when comparing a non-HD image. A HD projector that cannot fully handle a HD image will have an apparent softness, and the image will have a slightly blurry or cloudy look to it as well as display digital noise.

The next performance feature a potential buy should look at is the de-interlacing capability of the projector. A projector that has poor de-interlacing capability will have flickering and motion artifacts. A projector should provide a solid and stable image with few noticeable faults.
Lumen output is also a big factor when choosing a projector. Generally, a higher lumen output will provide a brighter picture. Higher lumens are needed if you plan to use the projector in well-lit rooms. If your projector does not have enough lumens your image will look transparent and dull when viewing.
Contrast ratio measures the brightest white compared to the darkest black. The higher the contrast ratio, the bigger the difference is between the two. Higher contrast ratio will provide a more realistic looking picture for dark scenes and images, as well as more vibrant colors.

Black levels refer to how "rich" the black will be when displaying colors. Projectors that don't have a high black level will have their black colors, well, not look so black. They are often described of as a "bright" black, or the blacks look more gray.
Audible fan noise is something that may not be very high on the list of things to take into consideration, but believe me when I say that a quiet fan makes the world of a difference. When projectors are being used at max settings they often go into a high lamp mode which requires even more cooling from the fan. In situation where you are trying to watch a movie, a loud fan can be of some concern.

Other characteristics of a projector that should be considered before purchase is the black level, zoom lens, lens shift, connectivity and compatibility, audible fan noise, warranty, and of course the price.

If you take all these factors into consideration and determine which features are most important to you, then you will be completely satisfied with whatever purchase you decide to make.

Get a fast 1080p Projector Rental Quote