DLP Projector Rental
DLP Projector Rental 2,000 Lumens
(1-50 People)
DLP Projector Rental 5,000 Lumens
(50-200 People)
DLP Projector Rental 10,000 Lumens
(200+ People)
Dont forget, we rent projector screens too! Get a fast quote for an
DLP Projector and Screen Rental
---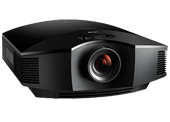 DLP Projector Rentals
Currently DLP is one of the leading technologies used in digital cinema projection.
DLP (Digital Light Processing) projector rentals
are popular with presenters who need animated presentations displayed. DLP Projectors typically provide a larger size projection due to the fact that DLP projectors focus more on higher quality brightness and color saturation than LCD. Also DLP produces a great consistent picture.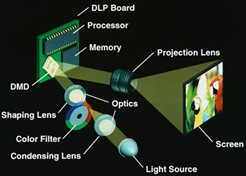 DLP Projector Fast Facts
- DLP Projectors display movies better than LCD.
- DLP Projectors are best to use if your presentation included fast motion graphics.
- DLP Projectors Are Long Term Reliable
- Find out
How DLP Projector Technology Works
DLP Projector News and Information: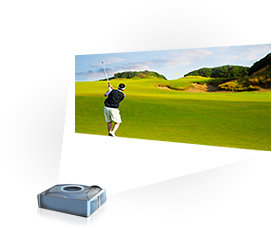 It's been called "the world's most sophisticated light switch" and has spread through the consumer electronics sector at an impressive rate in the last few years. Invented by Dr. Larry Hornbeck of Texas Instruments in 1987 this amazing technology has even warranted it's own Super Bowl commercial in 2008. With the catch phrase of "it's the mirrors", Texas Instruments has truly done an amazing marketing job for something that is at it's very core not a single product but a technology with dozens of applications.
With DLP finding it's early home in large screen television displays many people are still unaware that the technology is now an option for those looking to purchase or rent a video projector. DLP projector advantages include high resolution chips that are able to project images at near 35 or 70mm film quality without the negative effects of film scratches. Other advantages include top quality color accuracy with no "screen door" effects, and smooth high contrast pictures.
Independent testing shows that DLP projectors will exhibit consistent picture reliability. This same testing indicated that LCD projectors developed some image degradation. Picture reliability is how the images from your projector will look over time. When looking at a projected image, if you see an unusual amount of yellow or greenish hues in your images, that's what we call color decay. Projectors that use DLP technology are virtually immune to color decay.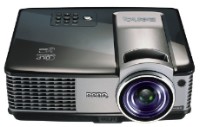 BenQ MP522 2000 Lumen DLP Projectors
On Sale Now -
Just back from rental
we have the BenQ 2000 Lumen DLP Projector. Utilizing the latest DLP technology by Texas Instruments this XGA Native 2000 lumen projector is selling for $425 or
rent it for $99
. To learn more visit our blog post on the
MP522
or place your order for the Refurbished MP522 from the
Tech-Army.org estore.