Lcd Projectors
>
US
>
Maryland
>
Maryland LCD Projector Rentals
6 Maryland Tech-Army Troops Delivering LCD Projectors
RentOurProjectors.com has 6 members of the Tech-Army in Maryland that are prepared to deliver and setup your next LCD projector rental. Whether you need it for one week, one day, or just for one meeting, we can make sure you have the equipment you need, when you need it.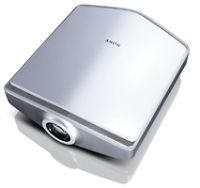 All Types of LCD Projector Rentals in Maryland
Our agents can get you any type or brand of LCD projector. Renting a projector is a pragmatic way to meeet a temporary visual technology needs. RentOurProjectors.com can have your LCD Projector delivered and installed at your location, whenever you need it.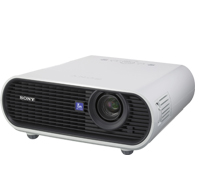 How LCD Technology Works
LCD is an abbreviation of Liquid Crystal Display. LCD Projectors display images with small halide lamps. These lamps produce a specturm of colors with saturated hues. Halide lamps enable a projector to emit a copious amount of light (about 2,000-15,000 Lumens) in a small area. The lamp's light is dispersed through a series of filters to three panels, one for each color component red, green, blue). An electrical current is applied to toggle the color on or off, depending on what shade of what color is being displayed. This gives the LCD projector its wide color range.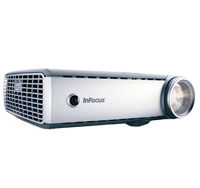 Improvements in LCD Technology
There have been a few problems with LCD projectors since they were first introduced to the market. The most prevalent problem was motion blurs, where an image will stay on the screen even after it has transitioned, causing a blurred picture to bleed over. These problems have since been improved upon in LCD technology.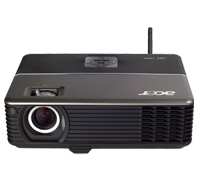 Best Applications for LCD
LCD Projectors are excellent for static images such as spread sheets and documents, so they come highly recommended for business use. Since there can sometimes be a motion blur problem, using LCD for non-animated presentations is ideal. When projecting static images with LCD, you get sharper images with less blur due to high levels of light produced by the projector.
LCD Projectors also work great in areas where lighting conditions are difficult to control, like rooms with many windows. Since the metal halide lamps produce brighter light, they perform better than other projectors in these scenarios. Typically LCD projectors have a larger viewing angle as well, which is good for audiences that are spread across the room.
Offering LCD Projector Rentals in over 431 Maryland Cities, including:
Annapolis, Baltimore, Bel Air, Bethesda, Bowie, Capitol Heights, Catonsville, Columbia, Cumberland, Dundalk, Ellicott City, Essex, Fort Washington, Frederick, Gaithersburg, Germantown, Glen Burnie, Gwynn Oak, Hagerstown, Hyattsville, Laurel, Parkville, Pasadena, Potomac, Rockville, Salisbury, Silver Spring, Upper Marlboro, Waldorf, and Westminster