Get A Quote Request

Chat Live

Call Us @ 888-736-8301



Projector Screen Rentals
Projector Screen Rental Quote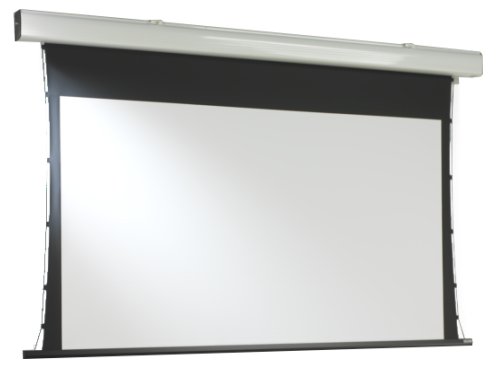 Why Rent A Projector Screen?
If you have a projector, but need something to project your next important presentation onto, then our agents can procure
Projector Screen Rentals
. Even if you have a screen already, it can sometimes be a pain to travel with it, especially for long distance traveling. You cant take a projector screen on a plane with you and they take up large amounts of space in a car, even when they are rolled up.
Renting a projector screen can save you the frustration of making room for the screen during travel without risking your own equipment. Whatever screen size you need, you will be able to work with our experienced agents to get the best projector screen rental for your presentation environment.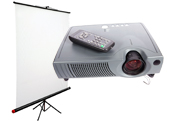 Choosing The Right Screen Size
There are a number of things to consider when trying to decide what size screen you should rent:
-
Ceiling Height:
You don't want your screen to be too tall or too shorty. Knowing the height of the ceiling of your presentation venue allows you to determine the appropriate screen size.
-
Distance from Screen to Audience:
You want to make sure that all audience members can see your presentation clearly, without making them strain their eyes. The viewers that are furthest away from the screen will determine the minimum screen width. A screen should be at least as wide as 1/6 of the distance between the screen and the farthest viewer.
-
Projector Native Resolution:
By knowing your projectors native resolution, you know which aspect ratio to select for your screen. Having this info on hand when you speak with your agent will be a big help.