US
>
Connecticut
Connecticut Projector Rentals
4 Connecticut Tech-Army Troops Delivering Projectors
RentOurProjectors.com has 4 members of the Tech-Army in Connecticut that are prepared to deliver and setup your next projector rental. Whether you need it for one week, one day, or just for one meeting, we can make sure you have the equipment you need, when you need it.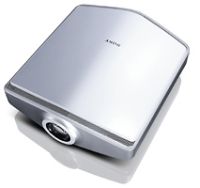 All Types of Projector Rentals in Connecticut
We can get you any type of projector ranging in power from 1,000 - 20,000 and for any amount of time! Renting a projector is is a great way to satisfy a temporary need for video presentation technology. RentOurProjectors.com can have a DVD Video Projector delivered and installed whereever you need it, or we can have it shipped to you for use at your convenience.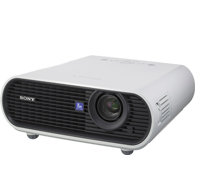 LCD Projector Rentals
LCD (Liquid Crystal Display) projector rentals are a really common projector rental currently. The term "LCD Projector" is often used as a catch-all for any type of digital projector, regardless of the technology being used.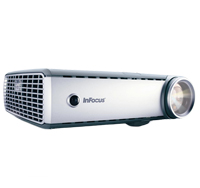 DLP Projector Rentals
If you need a projector that has good picture reliability, and no color decay, then DLP projectors are the way to go. Projectors that use DLP technology are virtually immune to color decay.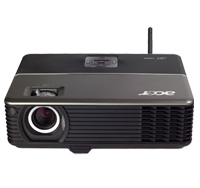 Wireless Projector Rentals
As the name implies, with a wireless projector rental, you can connect your presentation device to the projector wirelessly. Being capable of displaying one PC on many projectors or many PCs on one projector.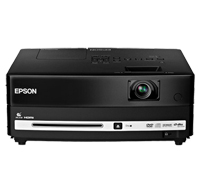 DVD Projector Rentals
A DVD Projector Rental is great for plug-and-play scenarios, where you can just plug in the projector and start projecting a DVD video. with a DVD projector rental, you will not need a laptop to connect the projector to.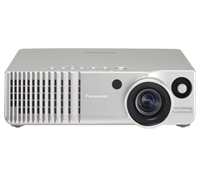 HD Projector Rentals
Projectors are now supporting high definition technology, which makes for great video presentation. High Definition projectors have a resolution of 1920x1080, and Full High Definition 1080p, meaning they will look amazing when compared to a standard 800x600 SVGA projector.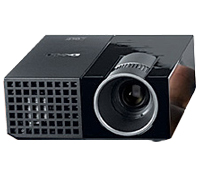 Ultra Portable Projector Rentals
Ultra portable projector rentals can weigh as little as 1.5 pounds, while still maintaining a high quality picture. You can carry an ultra portable projector literally anywhere.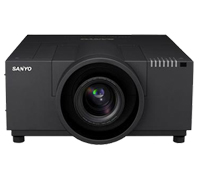 Large Venue Projector Rentals
Large Venue Projector Rentals kick up both brightness and performance levels compared to your standard projector. New large venue projectors use a multiple bulb system to boost the brightness. Ultra-high brightness of up to 10000 lumens makes sure that anyone can see your presentation. High contrast ratios (greater than 1000:1) make sure that your images are beautiful and rich in color.
Offering Audio-Visual Rentals in over 269 Connecticut Cities, including:
Branford, Bridgeport, Bristol, Danbury, East Hartford, Enfield, Greenwich, Groton, Hamden, Hartford, Manchester, Meriden, Middletown, Milford, Naugatuck, New Britain, New Haven, Newington, Norwalk, Norwich, Shelton, Southington, Stamford, Stratford, Torrington, Trumbull, Wallingford, Waterbury, West Hartford, and West Haven